PE and Sport Premium
The PE and Sport Premium is an allocation of additional funding provided to schools to fund additional and sustainable improvements to the provision of PE and sport available to pupils, to encourage the development of healthy, active lifestyles.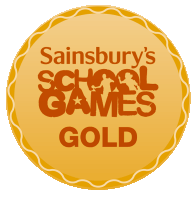 Here at St Mary and St John, we believe that physical education (PE) and sport are an integral part of every child's education and development. Not only does it promote wellbeing through development of a healthy, active lifestyle but we also believe it impacts positively on overall academic performance and behaviour too.
We aim to inspire this generation of children through adult and peer role models and by providing access to high quality, inclusive PE provision and the opportunity for all children to experience and participate in a wide range of sports and competitions, both within and beyond the curriculum. We aim for children to not only enjoy but understand the health benefits of taking part in regular physical and sporting activity, in the hope that they will go on to maintain a healthy and active lifestyle throughout their lives.
Since the start of the PE and Sport Premium during the academic year 2013/2014 we have annually received circa £8730 (£8000 + £5 per pupil). This funding has allowed us to extend our provision, improve the quality of that provision and ensure sustainability.
We have annually bought into the Rutland School Sport Partnership (RSSP). The Headteacher, who is the Rutland Primary Advocate for PE and School Sport (PESS) for Leicester/shire and Rutland, also sits on the Rutland PESS Champions steering committee. RSSP supports our PE co-ordinator in the strategic direction the school should take in regards to curriculum PE and competitive sport development. Membership also allows for collaboration with other primary schools within the county and beyond and offers training for staff and expert coaching for pupils providing sustainability through a modelling, team teaching, coaching and mentoring approach. Sports where coaches have delivered a programme include dance, gymnastics, tennis and football.
At the start of 2013-2014 we brought all the teaching of PE and school sport and the delivery of extra-curricular activities back in-house, having previously been delivered by a sports coaching company. The immediate effect was improved pupil behaviour, motivation, engagement and the development of a progressive PE development/action plan.
We bought into the Rutland School Sport Partnership to provide support for subject leadership and development a co-ordinated approach to level 2 and 3 sports tournaments, events and festivals. We spent time upskilling staff (CPD) in areas of identified weakness e.g. gymnastics and providing greater breadth and balance in the curriculum andseveral after school clubs. Our NQT teacher at the time, with a passion for the subject, shadowed the subject co-ordinator. They then took over as subject co-ordinator in September 2014.
At the start of 2015-2016 we took on an Apprentice Sports Coach in Partnership with Loughborough College. At the beginning of 2016- 2017 we appointed the Sports Coach as a permanent 'home grown' member of staff, with combined Teaching Assistant duties. This has had a hugely positive impact on extending the provision of sporting opportunities and extra-curricular clubs, as well as supporting teachers in the delivery of high quality PE lessons.
Over the past three years we have developed the role of our Sports Young Leaders who attend training workshops in the county. Year 6 House Sports Captains have also taken on greater leadership responsibilities and organise and run inter-house matches during lunchtimes. They also support KS1 events and sports days and support the House Captains during House Assemblies and events.
Over the past three years we have developed our provision of swimming lessons and water safety skills, which are held at St Goerge's Barracks. We have used the funding to train two members of staff with the relevant qualifications to deliver curriculum swimming lessons and support our original swim teacher. We have ensured that 100% of pupils leave the school at the end of KS2 able to swim, fulfilling national curriculum requirements. Through the funding we are able to offer swimming lessons at no additional cost to parents.
We work collaboratively with RSSP, our family of schools who are supported by the local secondary school and others local schools – we have regular meetings and set up competitions.
We have taken part in more inter-school competitions, involving all our KS1 and KS2 children in at least one event per year. This was recognised in 2015 by achievement of the Sainsbury's School Games Silver Award. In 2016 we were awarded the Gold Award, having forged substantial links with local clubs, enabling us to signpost children to engage in community sport and talented youngsters to develop their skills beyond school. We will be reapplying for this in 2017.
As a school we participate in and are successful at a wide range of sports. The link below is to Rutland Active Hub and has all the competition information. Competitive Sports include:
High 5 Netball
Football leagues, Girls, Years 3/4 and 5/6 and Ospreys development team
Quick Sticks hockey Years 3/4 and 5/6
KS1 Multiskills – everyone
Multisports – Years 3/4
Basketball
Sportshall Athletics
Spotlight Dance
Orienteering
Rounders Years5/6
Gymnastics competitions – Key Steps 1 KS1, Key Steps 2 KS2 and the development festival
Tag Rugby at Oakham Rugby Club, Years 3/4 and 5/6, girls and Ospreys development team
Cross country
Swimming Galas – individual and School Games Team
Tennis competition Years 3/4 and 5/6
Cricket – girls and Year 5/6
Tri Golf Years 3/4 and 5/6
Quadkids athletics at Corby Triangle
Inclusive competitions: Sportshall and Outdoor Athletics
We have increased pupil participation in extra-curricular clubs across the primary age range and to specific groups – children in receipt of the Pupil Premium and G&T sports club and we have increased the profile, participation in and enjoyment of PE and school sport. E.g number of KS2 runners in the Rutland Cross Country event 68. Up from 16.
We have been able to establish links with other schools outside Rutland providing additional competitions and enrichment activities:
Cricket at Stamford Endowed School
Cricket at North Luffenham CC
The Hanbury Tag Rugby Tournament at Church Langton School
We try to provide new sports in the curriculum:
Tap Dancing
Yoga
Orienteering
Volleyball
We regularly provide enrichment activities both within and beyond the curriculum that promote sport and an active lifestyle:
Year 2 and Year 6 outdoor and adventurous residential trips
Sailing
Camping
Den building
Outdoor learning/forest school
Muddy buddies gardening
Bikeability
Balance ability
Charities – Fitness In Schools

NSPCC Mini Olympics
Run for Rutland – 2017 winners of most money raised
We have a supportive PFA also support PE, Sport and physical activities by providing additional funding for kit and overalls
We have a School Council who provide our Pupil Voice
We have a link Governor who works closely with the PE Subject co-ordinator and SLT to monitor standards and reports back to the full Governing Body.