School History
The first record of a school in North Luffenham is 1538 but the present school opened in 1969, replacing the Victorian schools of North Luffenham, South Luffenham and Morcott. The school takes its name from the churches in South Luffenham (St Mary's) and North Luffenham (St John's).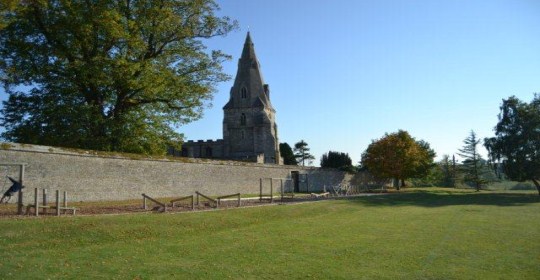 Built on the site of the old North Luffenham Hall, the school's grounds are distinctive in that they are bounded to the south by a ha-ha and enjoy wonderful views over the Chater Valley.
Ha-ha walls typically form a boundary between an estate's gardens and grounds. These walls are constructed so as to be invisible from the house, ensuring a clear view across the estate. Ha-ha walls consist of a sunken stone wall - its top level with the grounds, with a deep ditch on the far side. This provides us with a fantastic outlook without the risk of livestock invasion (although sheep have been known to visit the school playing field!)
The Ha-Ha is a legacy of the original North Luffenham Hall, on whose grounds the school now stands and was restored in 1983/84 by Community Enterprise Projects, Stamford.
North Luffenham has a fascinating history - more information can be found at http://www.rutlandwaterbenefice.info/northluffenham/index.html